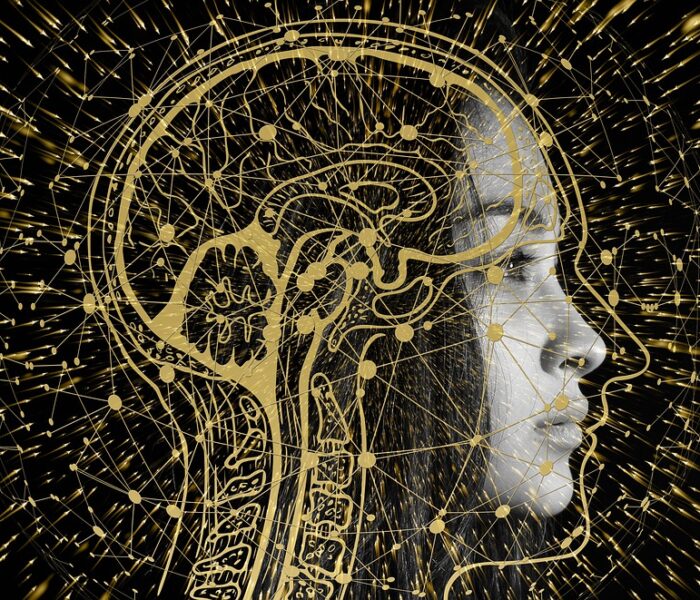 [COVID 19 update: Neurotherapy unavailable until further notice. Unable to provide neurotherapy online. Please see other telepsychology services.]
Neurotherapy entails the use of neurofeedback (brain focused biofeedback) and cranial microstimulation to reduce stress and anxiety, support self-regulation, as well as optimize peak brain performance. Neurotherapy offers a technologically cutting edge, fully data-driven perspective that can inform and be applied in combination with psychotherapy. There are many kinds of neurotherapy modalities. I use a Neurofield and Neuroguide system as well as Alpha Stim.
QEEG assessment
A computerized assessment called a QEEG or quantitative EEG, uses a cap with sensors to measure brain wave activity throughout the brain over time creating a "brain map" (see some examples below). This data can help to indicate which areas of the brain are relatively active and which may be a little sluggish or dysregulated. A QEEG assessment is not testing structural integrity of the brain, but rather is a measurement of brain interconnectivity—how well the brain is communicating to itself. For example, with attention deficit related issues, the front part of the brain often produces a slower than average brainwave pattern. In the presence of anxiety, the brain may produce a relatively higher than average brain wave pattern in the same region.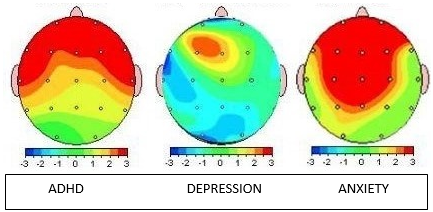 A QEEG assessment requires about 60-90 minutes. The raw data collected can then be analyzed and used as guidance for further neurotherapy or psychotherapy.
Research (van der Kolk, et al 2016) has found that neurofeedback can be helpful in reducing symptoms of post-traumatic stress disorder. 
"Neurofeedback changes brain connectivity patterns; the mind follows by creating new patterns of engagement."
(Bessel van der Kolk, The Body Keeps the Score: Brain, Mind, and Body in the Healing of Trauma)